Learn from past clients who found the courage to look within, love who and what they found and transform their lives.
---
[x_recent_posts show_excerpt="true" count="3" category="client-stories"]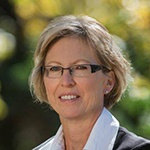 ---
"I have had the privilege of working with Dori Klass for more than a year as she developed and delivered a series of leadership and development courses for managers and executives across Goodwill of Southern Arizona. Dori committed many hours to learning about our organization prior to building the materials, which enabled her and us to achieve optimum results. Thanks to Dori's work with us, we are much better prepared to effectively meet the leadership challenges before us. Her approach and concepts were simple, direct and easy to integrate at every level. I encourage anyone looking for help in developing their managers to strengthen their company to engage Dori Klass to help you!"
---
Gina Cobb is an independent jewelry consultant and subject matter expert. She is also a delightful human being who you will want to spend more time with if you can. She is invested in helping you find the perfect jewelry, focused on the right balance of beauty, fit, quality, price, design, warranty and service. I know from personal experience that working with her will create a satisfying memory that adds value to the jewelry itself. Gina wants you to "LOVE" your jewelry and enjoy the whole jewelry-buying experience from beginning to end. She does LOTS of innovative work with jewelry, including her specialties, inheritance consulting, appraising and engagement ring shopping - and she can serve you from anywhere in the world. If you are getting married or know someone who is and you are in the market for rings, tell them about Gina. Give her a jingle. You will be so glad you did.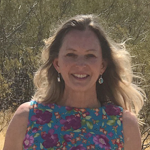 ---
"Dear Dori, I remember the first day I met you at the Water Campus teaching the Leadership course. From that day, I knew I wanted to coach with you! From there, there was friendship and a deeper spiritual path you would share with me. It's all the work I've done with you, Pathways, and my discovery of my true self that have led me to this day, my wedding, with Mike! I am so filled with joy that you are the one performing my wedding ceremony. This means more to me than I have words to express. Thank you from the depths of my heart. Love, Mary"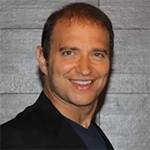 ---
"Dori will lead you down paths you never expected to travel in order to get to places you've always wanted to go and be the person you've always wanted to be!"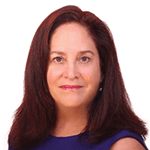 ---
"I have worked with Dori for the last six months and they have involved the most compelling and thought provoking work that I have done to date. Working with Dori has allowed me to go courageously into my dreams with the compassion and intention that I have missed before. She has created a safe and courageous space for me to transition from observer to participant in my life and work, which has been inexplicably liberating. I find myself literally leaping from one problem to the next and moving through each quickly, with clear observation, intention and action. This has allowed me extraordinary freedom to create a future self, committed to a belief that I am an integrated and valued part of life on this planet."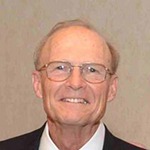 ---
"Dori is intelligent, compelling and compassionate. She was my guide on a path that provided me with the insight and impetus in helping me realize the opportunity for a major change in my life and to take me from a place that I had been for far too long. I was encouraged to explore my past, examine the truth and reaffirm my values. Through this process, I was able to develop the confidence to make incredibly new and life-changing decisions that have brought me great joy and happiness."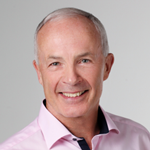 ---
"Dori is one of the most intuitive persons I have ever met or with whom I have worked. That quality combined with her uncanny ability to 'see' behind surface issues to the heart and bone of the matter are part of the many reasons Dori has been my coach for more than 13 years. She is completely committed to the indirect method of coaching; that is, she holds that questions are at the center of all coaching. Rarely, and only with my permission, does she offer advice or counsel. This trait is crucial to effective coaching and truly empowering to me as her client. In addition, Dori is completely open to trying any technique that is in service of moving me more deeply into action and/or learning. For example, I have been coached with my eyes closed, while lying constricted, then relaxed on the floor, and standing on a chair, to name only a few of the different perspectives Dori has enabled within me during various coaching sessions. Her signature coaching work, I believe, is with respect to her narrative technique used to mine core values in coaching work; she 'invented' the technique and it has proven to be one of the most impactful, important, and useful processes with which I am familiar. Finally – and I wish there were a more expressive word than this – Dori is such a giving coach. By that I mean, when she is coaching, she is completely in service of her client; she keeps extensive notes and remembers even the seemingly smallest of details, always and in all ways, to the full benefit of her client. I am delighted and honored to recommend Dori as coach cum laude to any client, executive, or other level. She is first 'klass' in every respect."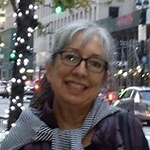 ---
"Dori I am so grateful to you for the class you so generously taught. It was such a gift! Thank you. Your presentation, the topic, handouts, and applicability to me were all EXCELLENT – a 5 out of 5! Even though I am not in the 'parenting role' now, I am still very much interested in keeping my family well, and having fun, loving, and connected relationships. I am almost overwhelmed by all that I learned and only wish I could have had that wonderful information about relating to children and managing family life many years ago when I was actively parenting as a divorced mom. It reinforces my belief of how very important learning these parenting and family skills is to our country and our culture. I have always had a love of learning and a curious mind eager to study all things related to business and the real estate business and my own personal and spiritual development. Through all that I have somehow always felt inadequate and uncomfortable with teens. Because of you and your classes, I feel I have begun to change that. I will be better able to relate to the people who are so important to me. There was so much material to read that I will continue to read and study it. We could have gone on for more sessions. I found the role-playing very helpful especially when you kindly demonstrated how. I would have loved even more of that. Again, thank you so much for your time, effort, and expertise."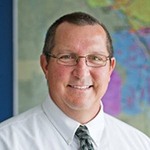 ---
"Dori is an accomplished coaching and leadership development professional. She created several leadership courses for our organization and continues to teach these courses for staff. She productively weaves personal stories and corporate experiences into high impact training. Dori also presented at our annual leadership retreat. She masterfully guided and challenged our leaders on tough topics. We were able to go deeper than we've ever gone before. I highly recommend using Dori if you intend to develop leadership training in your organization. She will deliver superior learning programs that are current and relevant to your business success."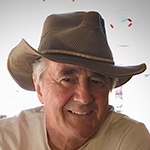 ---
"Dori Klass is an intelligent, vocal, vibrant and passionate person who has experienced the ups and downs of life and who has used that experience to identify her values and live into them. She is an experienced professional who after 20 years of leadership and management roles in corporate America in sales and marketing has transitioned through the 'good times and the bad' to a graceful and passionate, respectful and mindful, caring woman who will hold you to your values and you will love her for it. She is a natural leader who will lead you to a full and meaningful life that honors your boundaries and your values and brings you to a state of integrity with all. Dori is my wife. She has been the 'amplifier' of my life for both good and bad – I know that I am alive when I am around her. She has called forth from me more strength than I ever imagined possible. Oftentimes, she does this in a very demanding style that simultaneously infuriates, stimulates and drives you to new heights and new successes. From the first day we met she took life head-on, sometimes with grace and coordination and sometimes with disastrous results – but always as a learning experience to become the respectful, wholehearted, value-centered person she is today, living in integrity and honoring her values of family, growth and caring for people. She is tireless in her pursuit of honesty and integrity. She believes in strong values and strong boundaries that honor the individual. She is committed to teaching this to others especially the young. Dori started her career after graduating with degrees in Biomedical Engineering and Germanic Languages from Duke University. She started in sales for a major healthcare company. After demonstrating her excellent capabilities in sales, marketing and strategic planning roles, she transitioned into management. Her corporate career culminated in a Senior Marketing Director role where she managed over 200 people and a $180M budget, along with another 100 contractors and a $75M budget. She was also asked to manage the integration of an almost $8B acquisition as she had guided a previous acquisition integration successfully. During that time we built a new house and had 2 children all while she was getting her MBA. Needless to say, Dori is a highly motivated individual. My gentle chiding praise of her is that she always does three times more than the average person – and usually better too. During her tenure in corporate America, Dori realized that her passion was leading her in the direction of executive and life-style coaching. During this transition she obtained her coaching certification with CTI and began a coaching business while at the same time being a fulltime mom for our three boys (ages 15, 13, and 9). At this point in time she is ready to take her message to the next level and has identified parent coaching as an important part of her next step. Needless to say, I recommend her highly."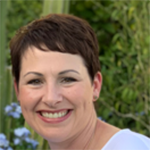 ---
I met Dori while I was in coaching school. I had coached for a year with another coach and realized coaching was my calling. I signed up for school proud of how far I had come and ready to learn how to coach others. I wasn't exactly looking for a coach, but for the sake of getting my coach training it was a requirement. I thought I had already done my work, I mean that's why I was in coaching school! We spent some time in class and I was already scanning the coaches we got to choose from. Wondering "who can I am impress with what I already know and how far I had come." The first few classes were online, then came the first in-person, 4-day training. A few simple questions from Dori, in class, got my mind really thinking. Had I done my work? What is she seeing? All the other coaches had their talents too, but there was something about Dori that I had to explore. When it came time to pick our coaches I couldn't wait to tell our instructor who I had picked and I could hardly wait for Dori to call me! Surely she had these answers I had been dying to know! Fast forward and I have worked with Dori for over a year now. Our 6 sessions with the school ended last summer and I have said yes to myself each time it has come time to renew, as I am blown away by her knowledge and skill as a coach. You see, she opened the door and made it safe when I was ready to level up. It was time to do the hard work, it was time to remove the armor, shed more layers and do the deeper dive into self-discovery and healing. I had no idea the life I was missing out on. Today I feel lighter, more connected, inspired, aligned, joyful, kind, loving and present. Dori has truly been a gift in my life that I had no idea that I needed. I can only hope and dream to help and support others the way she has helped me. I highly recommend Dori for anyone ready to start truly living their life.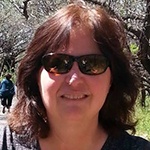 ---
"Dori is a powerful and compassionate coach! I believe it is no accident she came into my life when she did. I was on the apathy road, the one called 'retired in place.' Dori created a safe space for me to examine my life's purpose. By asking powerful questions, challenging me in tough ways, and holding me accountable, Dori spurred a seismic shift in my life. I now have a vision of being a change agent for human growth and development and living every day to reach my fullest potential. Dori will forever be in my heart! I am very fortunate and grateful she came into my life when she did!"
"The Courage to Look Within
& Love Your Life"
---
Sign up for my 1:1 VIP Coaching Program