This is for you if you if you want to...
---
Evoke The Highest & Best In Yourself & Others, So That You Can Be An Inspiring Leader & The Role Model You Always Wanted and Aspired To Be
Show Up Consistently, Powerfully & As You Intend, No Matter What Life Brings, So That You Can Bring Your Full Power & Vitality To Your Life, Relationships & Work
Know Who You Are & What You Stand For, Now, So That You Can Feel Alive, Aligned & Whole, Inside & Out
Move Forward With Clarity, Confidence & Conviction, So That You Can Live Your Life Fully, No Apologies Or Excuses, & Have More Fun
Create a Purposeful, Values- and Vision-Centric Life, So That You Can Navigate The Best & Worst Of Times With Wisdom, Grace & Ease, Always Knowing The Unique Value That You Bring And How You Make A Difference Every Single Day (Your Legacy Defined)
Be The Calm In The Eye Of The Storms Around You, So That You Can Be a Compassionate & Skillful Leader In "Good" Times & In "Bad" (both at home and in the workplace)
Focus On Becoming Whole, On Radically Accepting & Integrating All Of Your Parts In All Parts Of Your Life, And On Defining & Living Into Your "Playing Big" Now, So That You Can Bring Your Whole Self To Your Life, Work & Relationships, Keep The Sparks Within Ignited, Nurture & Sustain Healthy Relationships, Be More Real, Feel More Fulfilled & Have More Fun For The Rest Of Your Life
Ways to Work with Us
---
---
You may resonate with some of the following statements, things my clients consistently say:
---
"Dori helped me to let my guard down, to take off all the armor and feel the relief of that…the freedom, the lightness, the release."
"Dori offered reframes and perspectives that shocked me to my core on the one hand and were "spot on" on the other hand. They were exactly what I needed to hear, woke me up and got me into action."
"I love it that I'm showing up consciously and not feeling stuck anymore."
"The perspectives work is powerful – I reference it all the time. It's what I remember most."
"Dori wouldn't let me be slippery or get away with my BS, which I'm good at. Everyone else in my life did. It pissed me off that they did and that I let them – I've trained them well! I showed up differently with Dori – there was more accountability, more alignment and, as a result, more momentum. I've learned how to do this for myself now."
"I needed someone in my life who understood me, could meet me powerfully and energetically, who I respected and wanted to emulate. Dori saw me and believed in me, which helped me to see and believe in myself, not just the "stuff I wanted to fix/improve" but also the stuff I'm really good at it. I own that now. This was especially important when I was feeling insecure or ashamed. Dori didn't coddle me at all. She helped me to manage my mind, my anxieties and my stress and show myself compassion when I needed that too."
"I want to surround myself with people that inspire me to believe in myself and lift me up. You do that, Dori, thank you."
"Dori took me where I know I needed and wanted to go even though I had no idea how to get there and a part of me was terrified. I trusted her completely and still do, because she listened, asked me powerful questions, and kept my agenda front and center, something I'm learning to do better with my kids, my colleagues and my employees."
"Dori helped me to believe that I could have a life I love and enjoy for as long as I live (and, so far, that's been true)!
If any of this resonates with you and if you want more of these things in your daily life, then Let's Talk!
---
Get What You REALLY Want Exploration Session
I am available for a limited number of complimentary "Get What You REALLY Want" Exploration Sessions. As a result of this call you will have more clarity about what you REALLY want, which parts of you need to be in charge in order to get that into your life, and your best next move given this exploration. (Value = $850)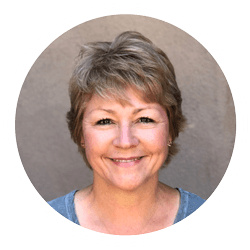 Book a Get What You REALLY Want Exploration Session
Join our Free 'Love Your Life & Lead From There' Closed Facebook Group


A supportive community where we as leaders can find inspiration, motivation, and tools to consistently love our lives and lead skillfully from there, no matter what life brings. (Value = Priceless!)
---
---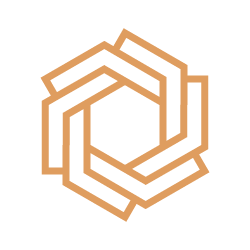 ---
---
Sign up below to stay in touch and get early information as we prepare to launch new programs and as they become ready for enrollment!
By signing up, you will also receive emails with inspiration, invitations and new articles from Dori.
"The Courage to Look Within
& Love Your Life"
---
Sign up for my 1:1 VIP Coaching Program