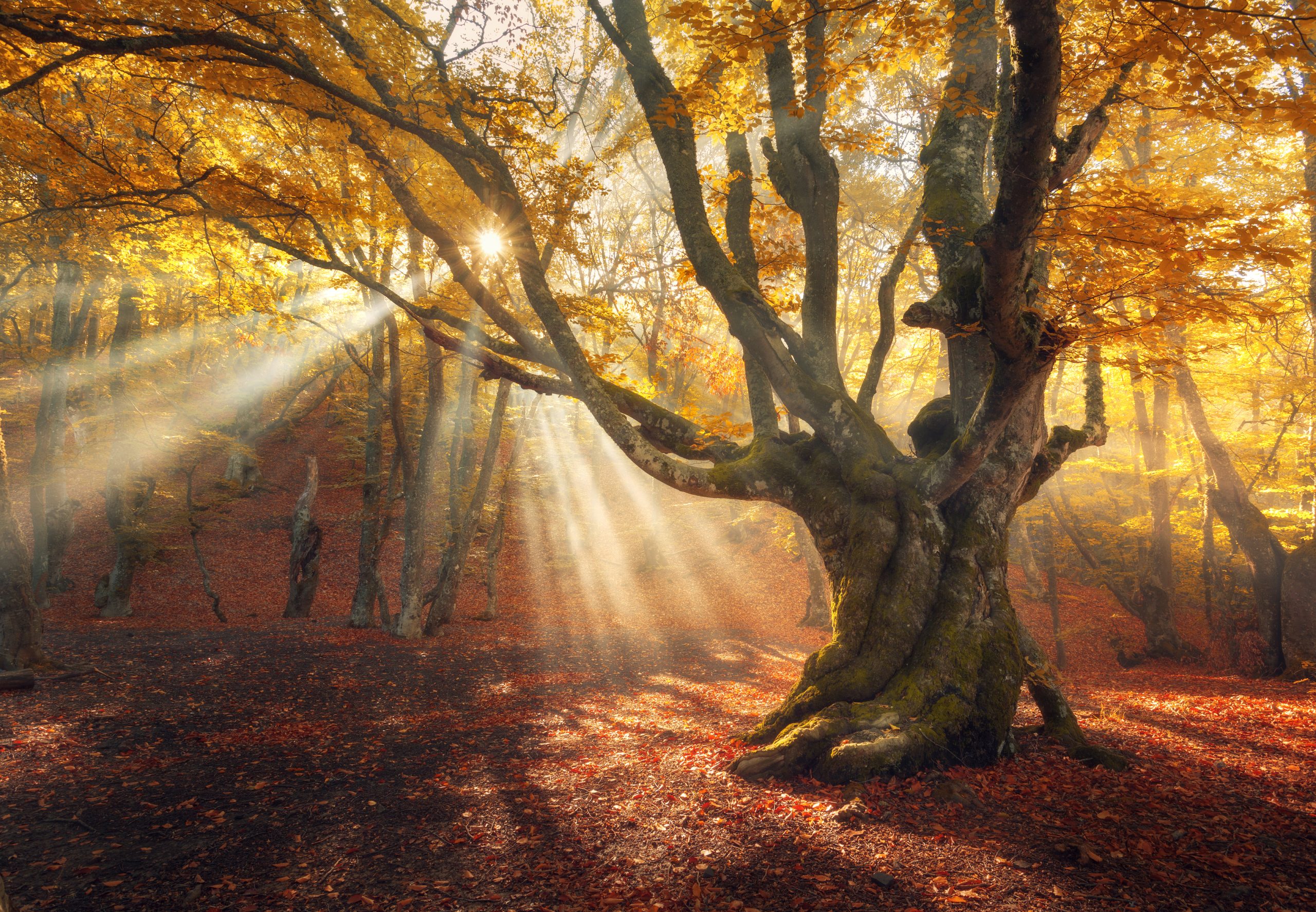 Give Yourself the Gift of a Powerful Partnership
Recently, I hired Elyse Santoro, who calls herself a "Home Whisperer" or "Design Alchemist," to guide me through a substantive redesign and transition in several rooms in my home. 
For years, I've felt that the energy in my home was stagnating and I've yearned for more flow. The part of me that can see almost everything in life as a waking dream or through the lenses of pattern and symbol is very clear that my home is holding up a mirror for me, showing me the clutter and debris in the way of all that is truly me. 
Just as I can no longer see my home through all the stuff of life in a room, I cannot see myself buried underneath all the clutter of old stories, habits and behaviors that are no longer relevant and no longer serve.  
Acknowledging the Need for Change
I feel like I'm stuck in 1991, when my husband and I married and first bought some of the furnishings, or in 2007, when we moved here and set up our home to house us and three of our four boys who were then school-aged. We're not those people anymore. Our boys are launched. What mattered to us then is not what matters to us now. 
I see my home as a mirror for me, for us. We both need a refresh, individually and as a couple. And it's about more than new furniture, drapes and accessories, new clothes, hairstyles or cars. 
It became very clear that I wanted to create a sense of spaciousness in my home and in myself, to experience a new lightness of being and be able to see the beauty that is here, within and around me. I wanted to be able to turn around in every direction and LOVE what I see, feeling JOY in every moment. I've done so much work to heal and grow and shed the destabilizing and disorienting conditioning of a lifetime, yet my home (and even my wardrobe), among whatever else has been left untended, internally, keeps me feeling buried in my past. Even when I know better.
When I decided that I wanted my external environment to reflect and support who I know I am and what I'm up to in the world now (and to be a source of delight, inspiration and nourishment for my husband and anyone who comes to visit as well), the real action began to happen. And the universe provided.
I began searching for the right partner to guide me through this process. And then Elyse appeared. 
Saying YES to her, me, us and this process was the easy part of this journey.
Honoring the Transitions Process
Transitions: Making Sense of Life's Changes, by William Bridges, Ph.D., (and his book, seminars, tools and resources) has been one of my go-to resources for several decades now. It's been as applicable in my professional life as it's been in my personal life. Bridges has created a powerful and enduring map for coping with the massive changes happening within and around us. 
His primary concept, that there are three phases of any transition and we must be mindful about and committed to fully experiencing each, is spot on. If we ignore this guidance, we will, predictably and inevitably, diminish or even sabotage each new opportunity we step into, whether that's a relationship, a new job, an important project (such as a home or room redesign) or even a vacation. 
Bridges distinguishes between change (that which happens outside of us) and transition (the internal evolution that also happens and requires our conscious attention in order to align with and optimize the external changes). The three phases include:
The Ending

— which he asserts is the beginning of every transition.

The Neutral Zone

— a murky place within which change is happening; it is dark, disorienting and difficult to stay in, especially given our inability to hold the tension, sit in uncertainty and be with the unknown. It is also a fertile and creative time. Bridges asks, "Knowing we're here, how can we make the most of it?"

The New Beginning

— As Bridges states, "A successful new beginning requires an understanding of the external signs and inner signals that point the way to the future." 
Change can be very hard. And deeply disorienting. So having a map to cope with it can be a lifesaver and deeply empowering. I am all about feeling empowered and want that for my loved ones, clients and each of you as well.

Presence is a Set of Skills We Can Learn, Hone & Master
Another benefit of this work is not only to optimize the new beginning but also to learn how to be present, really present, to oneself, life and who and what are right in front of us in THIS moment. As many of my clients have said, this requires us "to slow down to speed up," something they are rarely inclined to do on their own. Which is where a trusted accountability partner comes in. And an intentional pause. I am that for them. Elyse is that for me.
One of the core activities I do with my clients is an adaptation of Bridges's principles. I call the activity "Arcs & Endings." Specifically, it helps my clients to reflect on who, what and where they once were and capture the beliefs, patterns, thought processes, default behaviors and trends born in those times and still very actively running their lives. 
In the process of naming, inhabiting and feeling into each arc, naming the beginnings and naming the endings, they also begin to identify omissions and aspirations, their origins, a sense of what's complete, what's not, what's true, what's not and what's actually relevant at this time. We spend a lot of time sorting and honoring, grieving and celebrating. Powerful rituals, especially in good company. The witness function is essential to completing some of these arcs and moving forward with more clarity.
A lot of blessing and releasing happens, clearing heart, body and mind space for who and what they are now. This is one of the many upsides of spending time in the neutral zone and in a powerful partnership with one another. We need each other to see and hear what we often cannot see or hear on our own, while stuck in our old stories and buried under the debris and conditioning of a lifetime.
Another upside of this transitions work is that it helps my clients to capture their future aspirations, ambitions, goals, desires and visions for themselves, their loved ones, colleagues and friends….without going to strategy too soon. As they do, I encourage them to place them in a parking lot so that we can look at them more closely later on. There is nothing to do about them now.
Together, we intentionally avoid building a "have to do something about it because I can or I thought of it" kind of relationship with the future plan, idea or activity. This is simply not useful, hard to act upon elegantly or efficiently and anxiety producing. All of which adds up to unnecessary suffering. This skill, of having and using "the parking lot," is powerful in and of itself. It's a practice in saying no, which makes our yeses mean something.
The real goal, short-term, is to free them up from past rumination, current distractions AND future worries, conscious and unconscious, so that they can step more wholly, capably and authentically into the present moment and truly discover and encounter who they are. Giving them space, skill and the permission needed to relate to and be with that, who they actually are, simply and intentionally. 
This is where each of us is most powerful. This is how we call our power back – by remembering and embracing who we actually are in THIS moment. It takes our breath away regularly and often, if we allow it. So beautiful and alive.
We're All On a Transitions Journey
I'm in the midst of my own transitions journey right now. Cleaning out my own home is sobering, humbling and challenging. Real work. Active. Demanding. My stoic struggle. I am in my own neutral zone. I have to pause and recover often, to remind myself of why I'm doing this. My own journey through the rooms of my home mirrors Bridges's steps.
The process of honoring and naming the endings has many phases, from disengagement, to dismantling (what I'm calling deconstruction), to disidentification, disenchantment (I might be there right now as the more I throw out, give away and clean, the worse every room seems to look and be), to disorientation. Yes, that. 
It's hard to imagine the space differently right now, although, if I'm honest and pause just long enough, I am starting to notice a lightness, within and around me. Some movement. Real intrinsic motivation. Some change. I'm imagining, perhaps, a changed inner state?
Dare I say it, as hard and challenging as this has been (I've been at it since the beginning of January), it's also been FUN!?! Yes, that too!
Having an expert at interior design and exterior transformation by my side has certainly made it more joyful, interesting and expansive. I am stepping into my BIGNESS and enjoying the process. Unlike sitting in a beautiful theatre and being entertained by a collection of wildly talented and creative performers, a source of immense fun and joy for me and Michael, this is an active process. I am the actor, on my own stage. Taking right and meaningful action. Which matters, a lot.
While I can only imagine what's coming (and try to now and then), mostly, I am present and allowing myself to be in the neutral zone, feeling it all.
Being here requires a few things: acknowledging and accepting that I'm in it, being willing to be alone with it, tapping into my experiences (through journaling and my facebook posts), and pausing the action to collect myself, reflect, feel, bless, release and begin stepping into new perspectives. 
Bridges encourages making time for discovery while in the neutral zone.
A key question he poses is, "What would be unlived if my life ended now?"
As I see it, this journey I am on is my own spiritual and practical journey back home to myself. I am walking the talk and doing the very work I do with my clients. Once again, I am my own living laboratory. Taking myself ever deeper. I'm alone, and I'm not. It is juicy. It is alive. It actually is FUN. 
Say YES to Your Life!
Acknowledging and actively embracing the external changes and the internal transitions that are your life is a way to say "YES!" to your life and minimize unnecessary suffering, difficulty, pain and confusion. Bridges offers a map that has endured decades of time and testing. Such maps and frameworks are gifts to each of us from one another and offer a way to STAY THE COURSE when we might otherwise feel thwarted and step away.
This is what my multi-year coaching and mentorship program, Whole Person | Whole Power, is for my clients…a map, a framework, a way to navigate the very practical and deeply spiritual internal journey back home to one's true self, self-leadership and self-mastery. A way to stay the course and reduce/minimize/eliminate the debris, the clutter and the conditioning that's been getting in the way. It is a beautiful, effective and powerful way to do the necessary internal transitions work that supports the external changes happening to us in our outer lives.
One thing I know for sure, having been the living laboratory for this program over two decades ago and having taken hundreds of clients through one iteration of it or another, is that, on the other side of this part of the transitions work, when we can ask ourselves this question, "How good can you stand it really?," we burst into a broad smile, collectively awash in the deep knowing that life is actually really, really good…and is getting better.
Learning how to let our inner work inform and enrich our outer lives enables each of us to arrive at this state of self-awareness, joyful knowing and deep appreciation, over and over again, and allows us to model this for others. As we become the calm in the midst of the chaos, a beautiful container unto ourselves, and set ourselves and our new beginnings up for massive satisfaction and success, the world as we know it becomes a better place, a place filled with beauty, joy, more love and real possibility.
May you find the companionship and courage you need to navigate the transitions necessary to optimize and enjoy the choices you've made and love the life that you are in.
Love,
Dori
PS : If you are interested in exploring a partnership with me as your coach and/or the Whole Person | Whole Power journey, contact me here. I look forward to hearing from you.