Welcome to the complimentary 'Love Your Life & Lead From There™' COACHING SALON
Join us for our complimentary 'Love Your Life & Lead From There™' Coaching Salon calls
In these calls, you will enjoy mini-teachings, facilitated group discussions, Q&A and real-time coaching that will support you to become your best and true self and show up powerfully as that every day.
Dates TBD. Sign up to be the first to know when new calls are scheduled.
---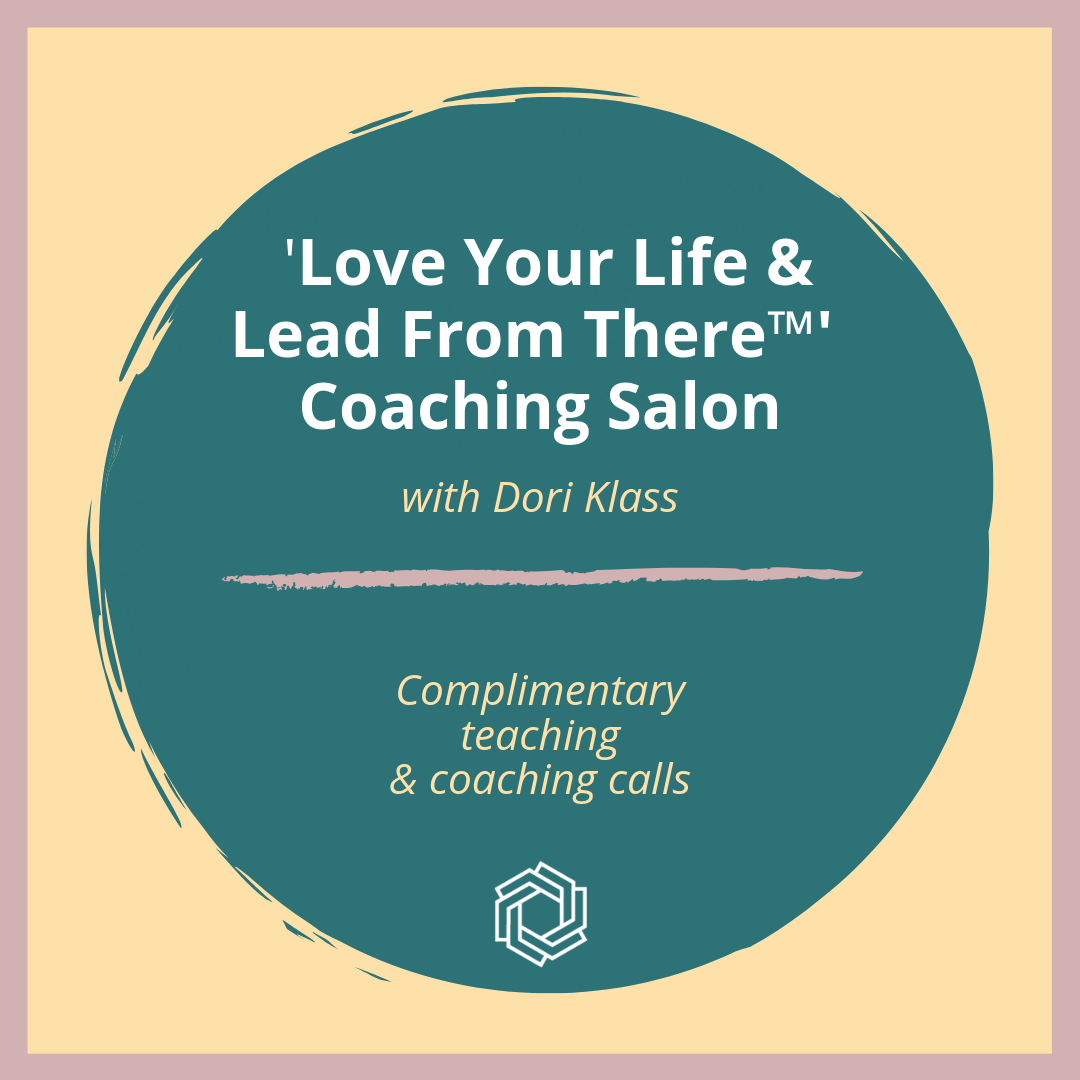 Woman-Survivor-Warrior-Master-Lover-Mother-Messenger-Advocate.
Lives life like an exclamation point!
Dori Klass is a Transitions Expert, a Mid-Life Design, Reinvention and Revitalization Specialist who brings 20+ years of corporate leadership experience and her expertise in leadership development, advanced communications, intuitive leadership, relationship and personal development coaching, spiritual exploration and depth work to leaders and their teams both in the work place and in the home.
She is devoted to helping individuals, families, leaders and their organizations to become more self-aware, compassionate, conscious and effective, skillful, healthy, happy and impactful one conversation, one decision and one person/parent/leader at a time.